What it takes to throw a Gala, Auction, Fundraiser, or Alumni Event:
Over the past 20 years, we have developed relationships with many schools and non-profit organizations across New Jersey, New York, and Pennsylvania. We understand how important the yearly fundraising gala is.
LIGHTING
Lighting can be the simplest, most effective way to create an immersive environment for guests. There are infinite ways to transform a space with light. These are some of your options:
Uplighting
Uplights are powerful lights, with a huge range of color. They are traditionally placed around the perimeter of a room, creating a glowing effect of the entire space. Color choices for these lights can vary from one to many. They are also used to illuminate standing structures, props, entryways, and many other features and focal points in a room.
Auction Lighting
Lighting for auction items is key for a successful evening. You've worked hard all year to source these items, and with so much riding on those bids, you cannot let them go unnoticed. Clean, subtle, and effective options like overhead wash lights and pinspots highlight the allure of every prize and prize table. It helps make sure guests find exactly what they're looking for.
Custom & Specialty Lighting
Creative lighting is a huge wow factor. GOBO projections use a customizable template, shining light through to project images anywhere in the room. These can be thrown on to walls, dance floors, ceilings and more. Choose from stock patterns and effects or design your own. Lighting effects like this, as well as colorful patterns or laser light displays can be continually layered to add more and more drama. Other options range from simple colored washlights to illuminate the band or dancefloor to high end LED light displays. Find what fits your budget.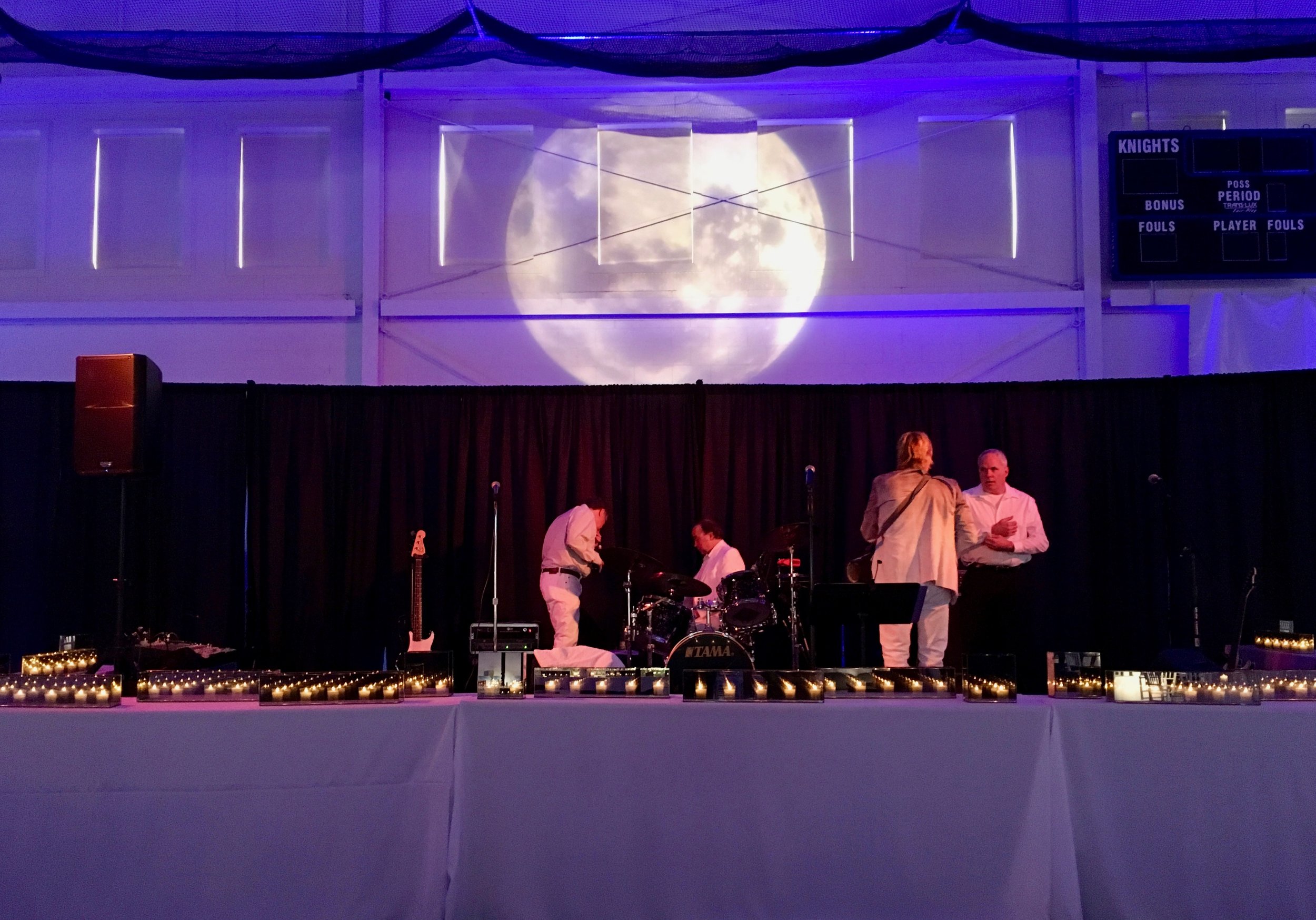 DECOR
A unique evening is a memorable evening. Make sure this year stands out from the rest. Choose a cohesive theme and decide where your budget is best spent. Where would you like guests to keep their focus? This may depend on the function of the evening. If this is a sit down sort of symposium, or if there will be presentations, perhaps spend more on centerpieces - a great reason for guest to want to stay seated and still engaged, as well as inspired. If the evening has more of a cocktail/grazing vibe, try sourcing larger decor items, or dividing the space into the direction you'd like guests to take. Decide what your goals are for the evening, and come up with a floor plan that can accomplish this. Maybe the flow of the tables, bars, stage, etc. all lead right back to the auction items. Find your focus and the guests will too.
Centerpieces & Table Top Decor
From elegant and simple to intricate layering, centerpieces keep the theme in mind all throughout the night. They are points of discussion that immerse guests into the evening and always entertaining. Don't forget accent items for your bars, food stations, and auction tables. These can be informative or decorative, large or small.

Large Props & Installations
Depending on the event space, you may decide to utilize larger decor or props to build your environment. This can be very effective. Things like ceiling treatments and installations are impressive, one-of-a-kind and site specific. Sculptural elements are also great focal points and keep the theme. Will there be a stage set up at the event? How can you draw more attention to it? Even if you do not have a physical stage in the space, you can create the illusion by flanking the area both left and right with something eye catching. Bar rentals are smart, sophisticated and can be custom features at your event as well.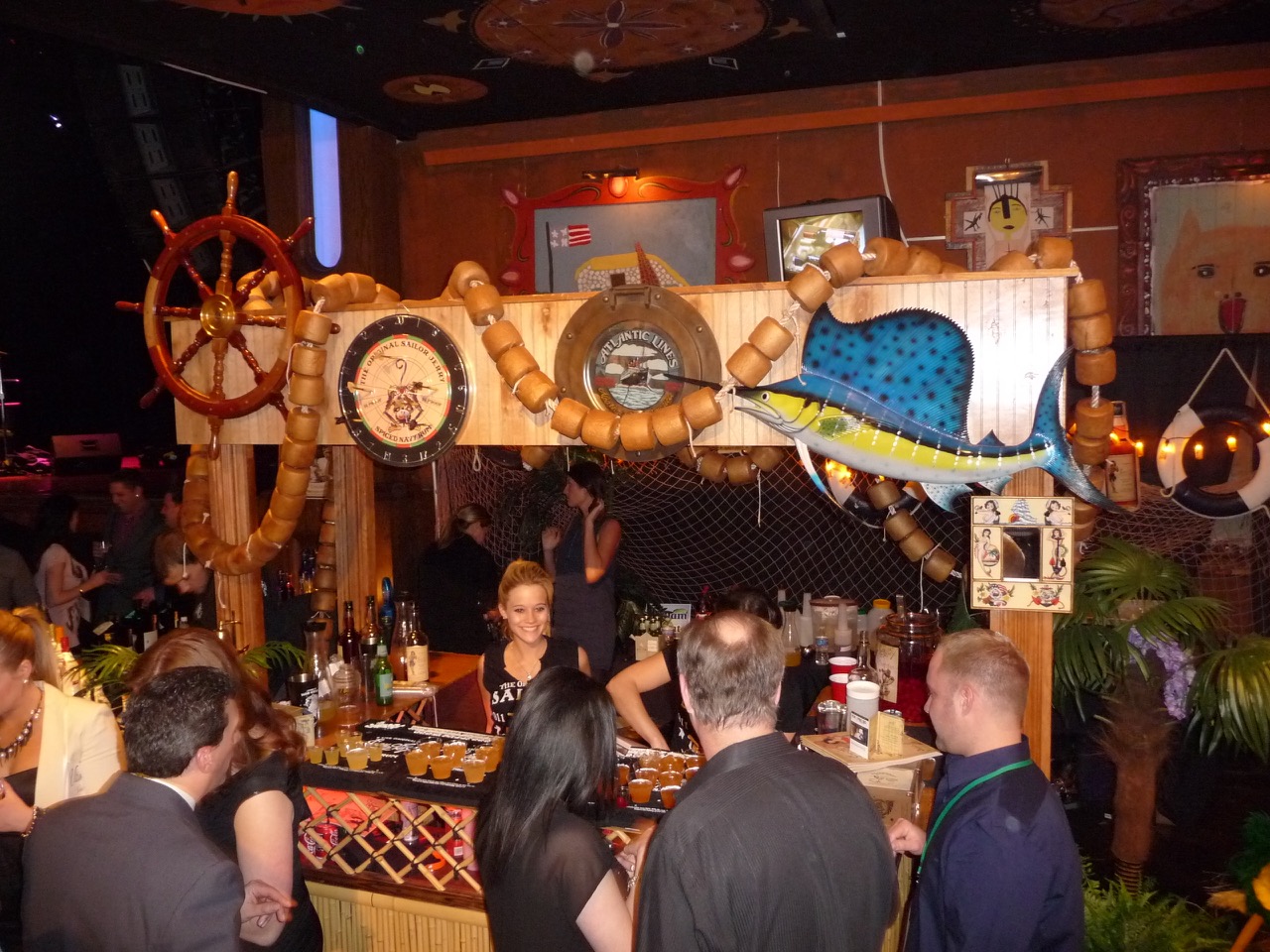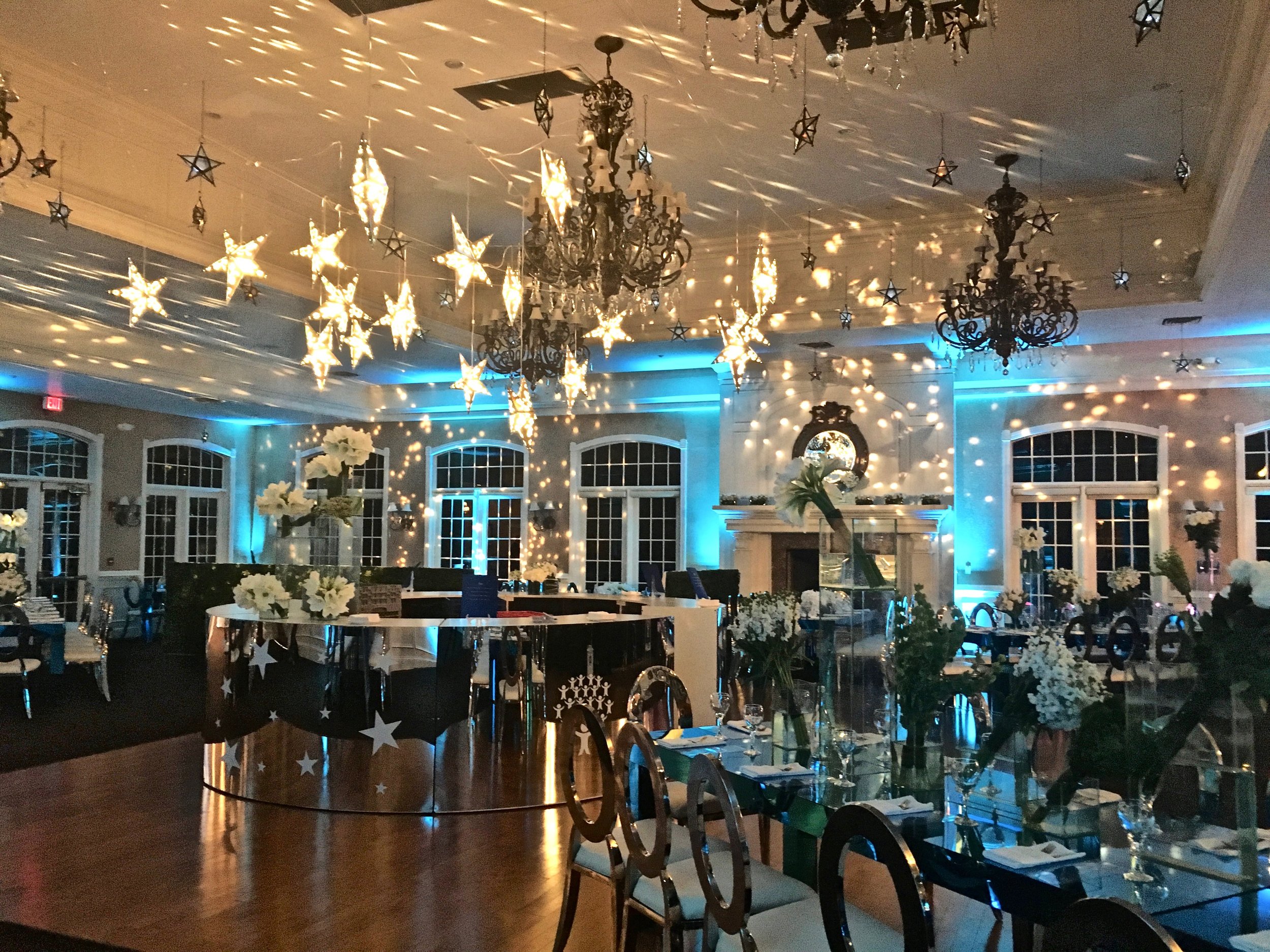 Drape & Dividing a Large Space
Take a good look at your event space. How can it improve? Where will the focus be for the evening? Smart options like temporary drape walls and other structures can reinvent a room, hide unsightly features, and section off areas or create new ones. This is a great idea for behind a stage or podium. Backdrops do this as well and there are many options for drape in all colors, sizes, textures, and heights that can reinforce your theme easily. If you want guests to really hang out, look into renting some simple furniture and coffee tables, positioned correctly, it's an instant lounge area.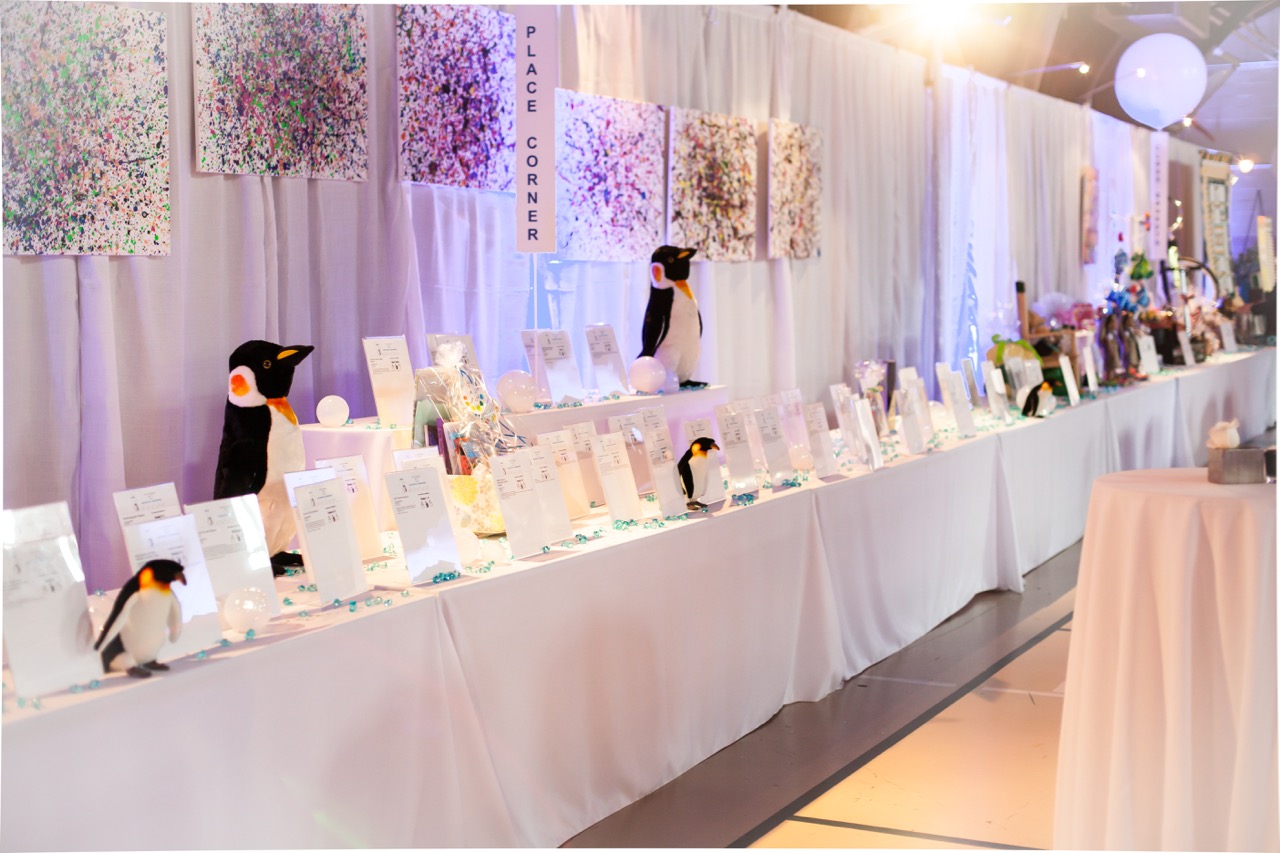 Don't forget its called FUNdraising for a reason. The event is not just about supporting your cause, it's about celebrating you and your team, and those that continue to support the efforts of your organization. Make sure your event is one guests will return to every year, eager for more. With good intentions come great things. Don't forget that non-profits are about helping others, and ask for help when you need it.
Feel free to reach out about your event to:
info@eggsoticevents.com or call at us (908)735-9870 for more information.
We provide all of the services listed above and are happy to offer donation based discounts to non-profit-organizations